Welcome
Dear Parents / Guardians
Welcome to St. Patrick's Primary School.
The children, staff, parents and governors form a vibrant school community which offers all the children a happy, caring and hard working environment. The website will give you an insight into the wonderful opportunities that the children have to experience inside and outside the classroom. This website will be one of our main methods of celebrating success, the success of our whole school community
I hope you enjoy your visit to our website and feel free to contact the school directly with any queries you may have. If you have the opportunity to visit St. Patrick's Primary School you can always be assured of a warm welcome.
Seamus McCreesh
Principal
Latest Photographs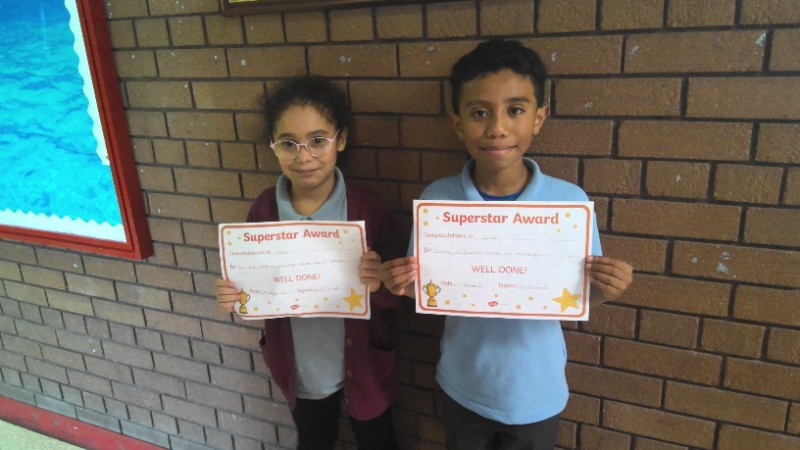 Upcoming Events...
Monday, 25th September 2023
PE Primary 7 (Leisure Centre)
PE Primary 5 (Leisure Centre)
Mr McReynolds Class PE (Leisure Centre)
PE Primary 4 (GAA Coaching - Dungannon Clarke's)
PE Primary 2 & 3 (Healthy Kidz Coach)
P6 Afterschool Club (Boys & Girls)
PE Mrs Lupari's Class (Swimming)
Tuesday, 26th September 2023
PE Mrs Cush's Class (Swimming)
Wednesday, 27th September 2023
PE Mr O'Farrell's Class (Swimming)
Thursday, 28th September 2023
PE Mr Hyndman's Class (Swimming)
Monday, 2nd October 2023
Mr McReynolds Class PE (Leisure Centre)
P6 Afterschool Club (Boys & Girls)
PE Mrs Lupari's Class (Swimming)
PE Primary 2 & 3 (Healthy Kidz Coach)
PE Primary 4 (GAA Coaching - Dungannon Clarke's)
PE Primary 5 (Leisure Centre)
PE Primary 7 (Leisure Centre)
Tuesday, 3rd October 2023
PE Mrs Cush's Class (Swimming)
Wednesday, 4th October 2023
PE Mr O'Farrell's Class (Swimming)
Thursday, 5th October 2023
PE Mr Hyndman's Class (Swimming)
St Patrick's Primary School, 11 Killyman Rd, Dungannon BT71 6DE | Phone: 028 8772 3473