Mrs C McConville Walker
Welcome to Mrs Walker's P3 class!
We have made a great start to Term 1 - with happy boys and girls ready to learn and have fun in Primary 3.
In Numeracy, we will be revising, and building our number skills to 20. We will be practising our counting, adding, subtracting and maths vocabulary. We are learning about measuring - length and weight (mass). Using Mathseeds at home will really help us to build our numeracy skills - your child has brought their Mathseeds Log On card home with them.
In Literacy, we will be working in our Read Write Inc. Phonics groups building our phonics, writing and reading skills. Reading a range of materials at home (books, magazines, information leaflets) will really help us to build our reading, spelling and writing skills. Maybe you could pay a visit to the library and borrow some books - that would be brilliant!
In World Around Us, we will be learning through our topic - Splish Splash Splosh! We will be exploring water around the world, how we use water, sea creatures, all about the importance of looking after our precious water sources and lots more! We will be having lots of fun exploring and experimenting with water.
In Grow in Love, we will be learning about how God loves us and how special each of us are.
In PDMU, we will be exploring our feelings and emotions. We will be sharing what makes each of us special and talented. We will be learning about Water Safety and how to stay safe around water.
In ICT, we will be creating different pieces of art and text using a range of programs. We will learn about how to use ICT to help with our learning, and how to stay safe online.
Yes, we are busy bees in P3 with lots to learn and lots to do - coming to school everyday means we don't miss out on any of this super learning fun!
Latest Photographs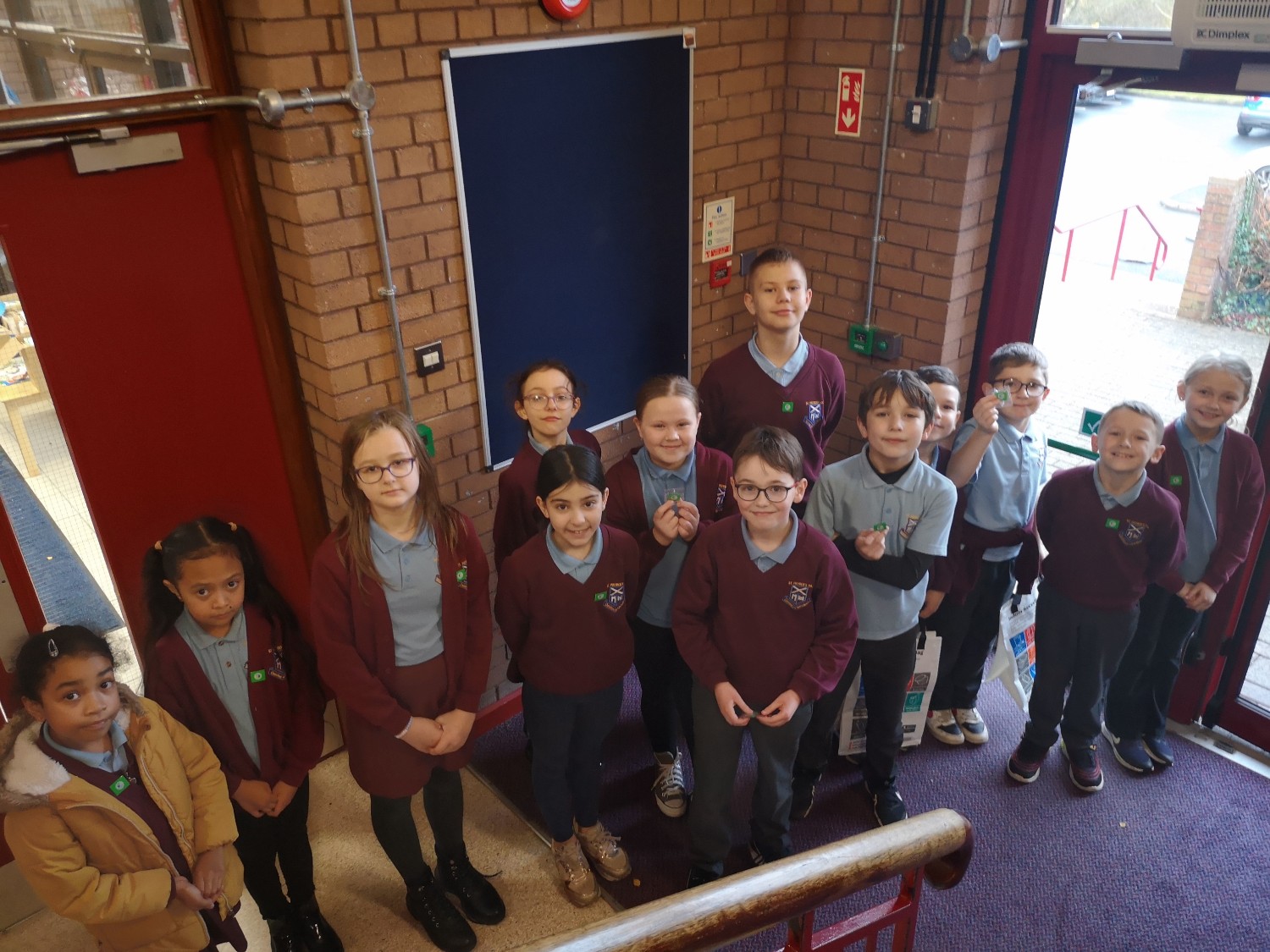 Class Photograph
&nsbp;
St Patrick's Primary School, 11 Killyman Rd, Dungannon BT71 6DE | Phone: 028 8772 3473