Mrs C McConville Walker
Welcome to Mrs Walker's P3 class!
Term 3 already! Lots of new skills to learn and lots of fun to be had.
In Numeracy we are continuing with developing our adding and subtracting skills, working up to bigger numbers - focusing on our use of regrouping. We will also be working on our mental maths and problem solving skills. We will be learning about money - different coins and notes, making amounts of money and adding money to find totals. Help us to develop our time skills by practising O'Clock and Half Past. Using Mathseeds at home will really help us to build our numeracy skills.
In Literacy, we have are working in our Read Write Inc. Phonics groups building our phonics, writing and reading skills. In class, we are exploring stories based on food (yum!) - using these stories to develop our reading and writing. Reading a range of materials at home (books, magazines, information leaflets) will really help us to build our reading, spelling and writing skills. Maybe you could pay a visit to the library and borrow some books - that would be brilliant!
In World Around Us, we are starting a brand new topic - Food Glorious Food. We will be exploring where our food comes from, how food is produced, and having a go at growing our own food! Most importantly, we will be learning about making healthy food choices and how to use our food to make our bodies, and minds, healthy and strong.
In Grow in Love, we are continuing to learn about the life of Jesus and exploring our decision making, learning about making good and bad choices, saying sorry and showing love to others. We will be exploring the religious practices and beliefs of other faiths.
In PDMU, we are exploring our health (alongside our WAU topic), learning about how exercise and nutrition is important and how we can look after our bodies and minds.
In ICT, we will be creating different pieces of art and text using a range of programs. We will be creating animations and productions using the Green Screen. We are learning about how to use ICT to help with our learning, and how to stay safe online.
Yes, we are busy bees in P3 with lots to learn and lots to do - coming to school everyday means we don't miss out on any of this super learning fun!
Latest Photographs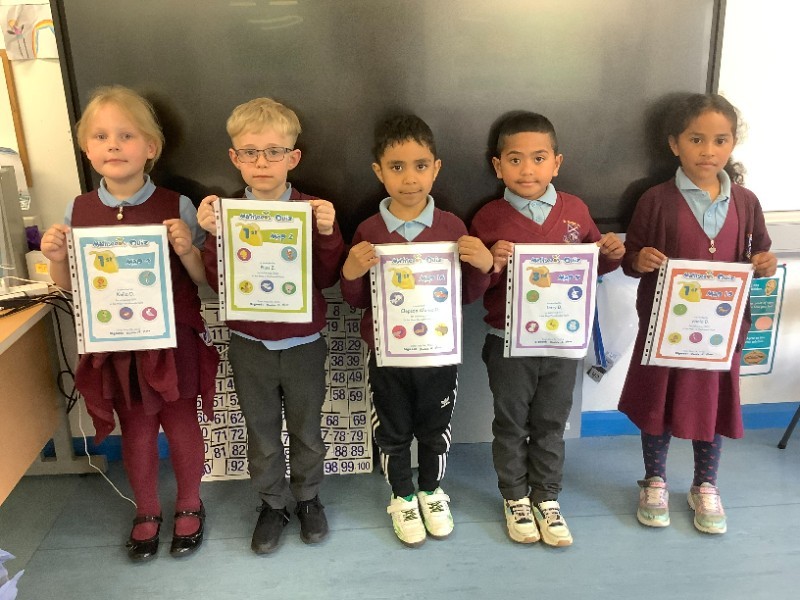 Class Photograph
&nsbp;
St Patrick's Primary School, 11 Killyman Rd, Dungannon BT71 6DE | Phone: 028 8772 3473